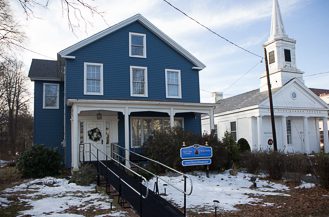 $279,900
Professional services building, move-in condition; 11 off-street parking spaces steps away from the new Franklin County Courthouse, across the street from the post office, near the YMCA and transit center, and on the GreenLight Internet 1 Gbps fiber network corridor; has gas heat. Appropriate for law firm, insurance agency, not-for-profit group, accounting practice or medical arts, all of which it has served since it was built on Main Street in Greenfield in 1836. With two residential apartments upstairs, this building has enduring value and 19th century charm, but has 21st century amenities. The building features: Front entrance has welcoming reception area with fireplace and many windows. Three partner's offices (two with cherry paneling), Cubicle work area with windows for three para-professionals, office manager's office, an inviting cherry library meeting room at the rear of the building off the parking lot. Locked server room Eleven off-street parking spaces with additional lawn that might provide overflow parking, all on Main Street three buildings away from the new Franklin County Courthouse. Features nice landscaping and lighted signage on Main Street / Route 2A. Gas heat, two air conditioning zones, room to expand upstairs, new roof and siding, refurbished apartments: this building is in move-in condition for your professional services firm looking to expand to Greenfield.
473 Main St
GREENFIELD, Massachusetts 01301
View Listing
$199.00/mo - $1,499.00/mo
Orange Innovation ~ Office Suites, Office Space - Beautiful, spacious office spaces available of all sizes that can accommodate single office to multiple offices. Heat is included -- Tenant pays only for their separately metered electric use. DSL capable phone lines pre-wired to each office studio with High-Speed Cable Internet available. New energy saving windows and multiple 20 amp circuit-breaker wiring with plenty of outlets, high ceilings, sunny and bright, beautifully finished floors, some may be sub-divided.
131 West Main Street
Orange, MA 01364
View Listing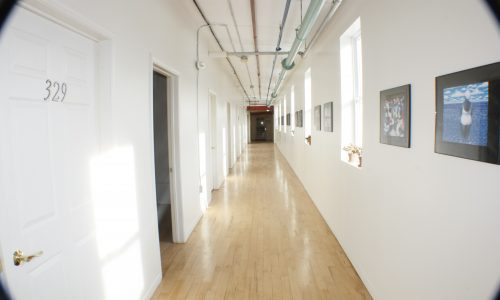 Orange Innovation Center ~ Industrial, Warehouse Space, Large industrial warehouse spaces with common-use truck height docks, heavy duty 7,000lb. 8' x 14' freight elevator, concrete or wood floors, air lines, commercial duty three phase or single phase power- 600, 480, 240, 120 volt. Some spaces come with a combination of large workshops, expansive windows, river views, attached offices, conference room spaces, basin sinks, storage and counter space, drive-in door-forklift and much more! Spaces range from 700 sqft. to 16,000 sqft. and utilities vary with each space. These industrial spaces are perfect for breweries, distilleries, manufacturing, building and design companies, etc.
131 West Main Street
Orange, MA 01364
View Listing