You are here:
Home
/ Archives for Lease NNN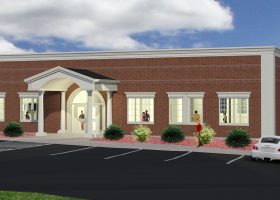 Call
TO BE BUILT (Expected completion Dec 2017) - 18,000 SF, 2 story (approx 8,000 RSF per floor), Class "A", state of the art, energy efficient Medical/Dental Office Bldg. Property is strategically located in the middle of the North Main St Retail/Medical/Dental office corridor. The site design makes maximum use of the gently sloping lot by having an upper level appearance of a single story building facing the street with its own entrance & easily accessible parking area: AND a full lower level with its own entrance & parking area. ADA compliant. Building will feature Energy efficient lighting, security systems & HVAC for the individual units. Facility is suitable for a wide range of medical office uses with the flexibility to accommodate various tenant sizes. PRE-LEASING has begun and now is an excellent opportunity to work with the contracted architectural/engineering firm on your build out specifications.
250 N Main St
East Longmeadow, MA 01028
View Listing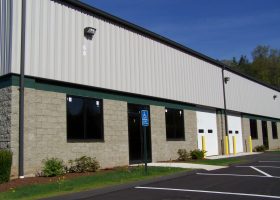 Up to 20,000 sf Industrial/Flex space that can suit any requirement. Ideal for high-tech, manufacturing, service or lab uses.
62-68 Gold Street
Agawam, MA 01001
View Listing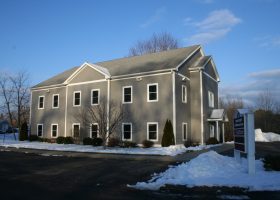 3106 square feet of Raw Professional Office/Medical Space for Lease Constructed in 2010 Ample On-Site Parking Elevator and Handicapped Lavatories Located Near the Center of the Belchertown Downtown Area at the Intersection of Route 202, 21 & 181 Will subdivide Tenants Include: Swift River Medical Associates Baystate Reference Laboratories Attorney Richard T. Maynard ATI Physical Therapy
25 Bridge Street
Belchertown, Massachusetts 01007
View Listing
Industrial space, with two loading docks and 2,500 s. f. of office space.
39 Elmvale Place
Pittsfield, MA
View Listing