You are here:
Home
/ Archives for Sale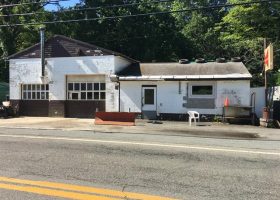 $86,000
The Sunset Package Store and Garage is for Sale. Perched above the South River on the edge of the village, this property offers many options. The package store is closed, but can be reopened with a new liquor license.
79 Ashfield Road
Conway, MA 01341
View Listing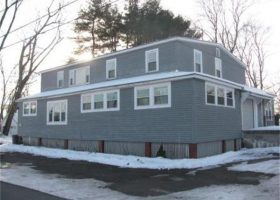 $459,000
Rare Hatfield property with unique mixed RESIDENTIAL & BUSINESS USE. Step inside this beautifully remodeled Post & Beam building in lovely country setting, walk to CT River, hiking trails, farms, only 3 miles to Noho, 1 mile to I-91. 1st floor features bamboo floors, offices, studios, lounge, kitchen, bathroom, conference area, & loading dock. 2nd floor offers large spacious apartment with 2+ bedrooms, living & dining rooms, kitchen, bathroom, plus amazing 34' x 23' light-filled studio w/windows on 3 sides. Great basement w/ 9' ceilings for workshops & more. Built as an Onion Barn in 1920's, completely updated by current owner - an award-winning theater co. All updated - natural gas heat, central AC (1st flr & basement), electrical & plumbing, internet & phone, insulated, new windows, parking for 10+ cars & side yard for gardening. Soak up the creative spirit this building inspires! Entrepreneurs, non-profits, small business - LIVE, WORK, & CREATE in beautiful Hatfield!
1 Sunset Avenue
Hatfield, MA 01038
View Listing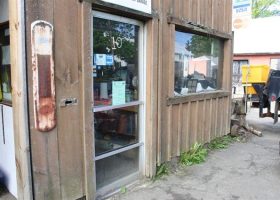 $109,900
Located in the heart of Montague center. Owner say`s its time to slow down and is willing to sell this automotive repair business and garage. Operated for many years with lots of faithful customers. Check out this location to continue your new venture and carry on the tradition. Seller will consider financing.
10 Station Road
Montague, MA 01351
View Listing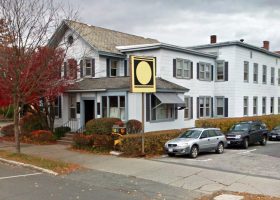 $360,000
Property Features:  5,105 Square Foot Building  Building Consists of: Reception Area Number of Private Offices Conference Room  Interior Finishes Include Wood Paned Walls and Hardwood Floors  .09 Acres of Land  On Public Bus Route  Downtown Location with Excellent Visibility and Access to Major Arteries  Highway Access: On Route 2A (Main Street) .10 Mile to Route 5 & 10 (Federal Street) 1.0 Mile to Interstate 91 (Exit 26)
173 Main Street
Greenfield, Massachusetts 01301
View Listing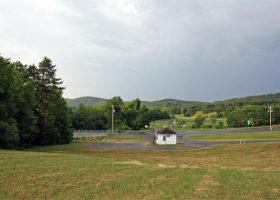 $630,000
Zoned industrial and located just off I91. This 3.5 acre parcel of land offers lots of potential. Near Kringle Candle manufacturing with easy on and off accessibility to major routes. Town water is available.
1 Northfield Road
Bernardston, MA 01337
View Listing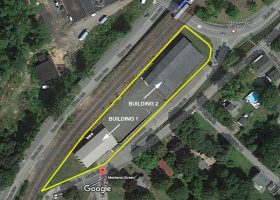 $425,000
Property Features:  Building 1:  5,300 Square Feet  One (1) Ground Level Door  16'-20' Ceiling Height  2,500 Square Foot Mezzanine Area  Building 2:  10,500 Square Feet  Two (2) Ground Level Doors  Interior Loading Dock  11'-14' Ceiling Height  .98 Acres of Land  Zoned Highway Commercial  Large, Paved Yard Area  Excellent Visibility and With Close Proximity to Downtown Area  Highway Access: On Route 9 & 32 (East Street) 9.0 Miles to Interstate 90 (Exit 8)
1 Mechanic Street
Ware, MA 01082
View Listing