Printed in BusinessWest: no
List Price: $109,000
Address: 77 Main Street
City: Northfield
State: MA
Zip: 01360
Year Built:
List Date: 11/2/2016
MLS #: 72088971


Square Feet: 766
Price Per Sq. Foot:
Acres: .08
Elevators:
Parking: 20
Loading Docks:
Sprinklers:
Floors: 1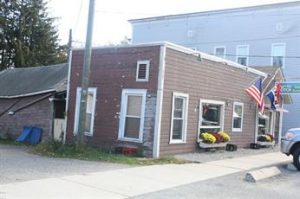 This is where the world gathers to go over the events of the day. Quaint diner/coffee shop in the center of Northfield's downtown. Literally the only place in town to sit and have a meal along with some quiet conversation. The Notch has been a staple of this village for many, many generations. Now it is time for new blood and new ideas to take it to the next level. This may be just the opportunity and location you've been looking for. Business and real estate included. Town water and sewer. Right on the state highway, nice new sidewalks, 5 year old main roof and kitchen flooring. Bring your dream of owning a food service business, see what's here (currently seats 37) and then decide how you can make it your own!
Printed in BusinessWest: no
List Price: $109,000
Address: 77 Main Street
City: Northfield
State: MA
Zip: 01360
Year Built:
List Date: 11/2/2016
MLS #: 72088971

Square Feet: 766
Price Per Sq. Foot:
Acres: .08
Elevators:
Parking: 20
Loading Docks:
Sprinklers:
Floors: 1