Printed in BusinessWest: YES
List Price: $79,900
Address: 79 Ashfield Road
City: Conway
State: MA
Zip: 01341
Year Built:
List Date: 6/27/2017
MLS #: 72190492


Square Feet: 1500
Price Per Sq. Foot:
Acres: .33
Elevators:
Parking: 12
Loading Docks:
Sprinklers:
Floors: 1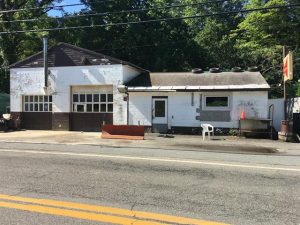 The Sunset Package Store and Garage is for Sale. Perched above the South River on the edge of the village, this property offers many options. The package store is closed, but can be reopened with a new liquor license.
Printed in BusinessWest: YES
List Price: $79,900
Address: 79 Ashfield Road
City: Conway
State: MA
Zip: 01341
Year Built:
List Date: 6/27/2017
MLS #: 72190492

Square Feet: 1500
Price Per Sq. Foot:
Acres: .33
Elevators:
Parking: 12
Loading Docks:
Sprinklers:
Floors: 1