You are here:
Home
/ Archives for Commercial
Retail and commercial space available in a historic, professionally managed building.
278 Main St
Greenfield, MA 01301
View Listing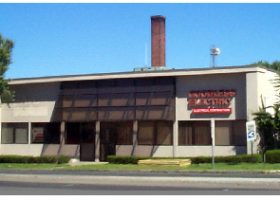 Property Features: 5,820 Square Foot Space  2,400 Square Feet of Office/Retail Area  3,420 Square Feet of Warehouse Space with 10'6" Ceiling Height and 12' x 10' Ground Level Overhead Door  Excellent Visibility For Retail Use  Traffic Count of Approximately 15,000 Vehicles per Day  Ample, On-Site Parking, Fenced Yard  Directly Across the Street From: Century Shopping Center Bob's Discount Furniture Verizon Wireless Pet Supplies Plus Dunkin Donuts  Highway Access: On Route 147 (Memorial Avenue) .1 Mile to Route 5 (Riverdale Street) .5 Mile to the Interstate 91 1.5 Miles to Interstate 291
104 Memorial Avenue
West Springfield , MA 01089
View Listing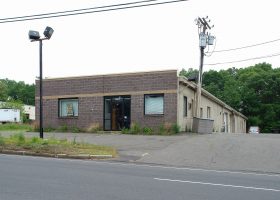 $325,000
Building Features:  8,440 Square Feet of Building Area  7,480 Square Foot Industrial Building  960 Square Foot Storage Building  12' Ceiling Height  Three (3), Overhead Doors  Loading Platform with Ramp  Gas, Forced Warm Air Heat  .80 Acre (34,848 Square Feet) of Land  Zoned Business B  Large, Paved Yard Area for Vehicle Parking or Storage  Ideal for Sales, Service, Distribution, Light Manufacturing or Warehouse Use  Highway Access: 1.5 Miles to Interstate 291 2.8 Miles to Interstate 90 (Mass Pike, Exit 7) 6.0 Miles to Interstate 91
1801 Page Boulevard
Springfield, MA 01151
View Listing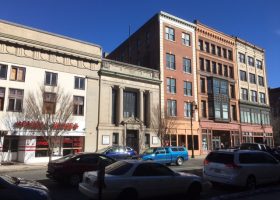 199,900
2010 Square Feet of office space located in the center of the Innovation District on Springfield. Historic Property.
1665 Main Street
Springfield, Massachusetts 01103
View Listing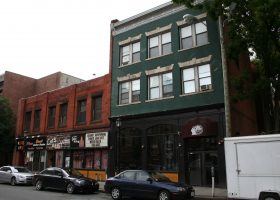 $1,100,000.
Two commercial properties being sold as package. 1st Building consists of 8600 sqft total with first floor 4,300 sqft and second floor 4,300 sqft. Currently rented to a restaurant/ bar. 2nd building is a mixed use commercial/ residential building. 8,607 total square feet made up of first floor 2869 sqft second floor 2869 sqft and third floor 2869 sqft. 1st floor is currently bar space, 2nd and 3rd are residential apartments. High traffic area.
222-226 & 232-236 Worthington Street
Springfield, Massachusetts 01103
View Listing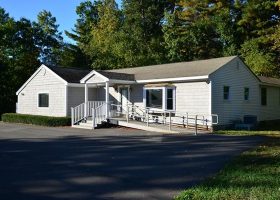 $325,000
Office & Retail Building - Located on busy RT. 10/202. Close to Mass Pike, RT 90 and Westfield Center is just 2.5 miles. Modern, Immaculate, Open floor plan makes for flexible use and easy alterations. Modern Electrical and HVAC systems. 1.5 bathrooms and kitchen area. Huge basement. 10 paved parking spaces with room to add more.
270 Southampton Road
Westfield, MA 01085
View Listing