You are here:
Home
/ Archives for Industrial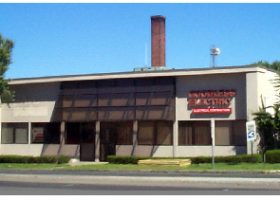 Property Features: 5,820 Square Foot Space  2,400 Square Feet of Office/Retail Area  3,420 Square Feet of Warehouse Space with 10'6" Ceiling Height and 12' x 10' Ground Level Overhead Door  Excellent Visibility For Retail Use  Traffic Count of Approximately 15,000 Vehicles per Day  Ample, On-Site Parking, Fenced Yard  Directly Across the Street From: Century Shopping Center Bob's Discount Furniture Verizon Wireless Pet Supplies Plus Dunkin Donuts  Highway Access: On Route 147 (Memorial Avenue) .1 Mile to Route 5 (Riverdale Street) .5 Mile to the Interstate 91 1.5 Miles to Interstate 291
104 Memorial Avenue
West Springfield , MA 01089
View Listing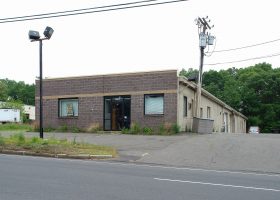 $325,000
Building Features:  8,440 Square Feet of Building Area  7,480 Square Foot Industrial Building  960 Square Foot Storage Building  12' Ceiling Height  Three (3), Overhead Doors  Loading Platform with Ramp  Gas, Forced Warm Air Heat  .80 Acre (34,848 Square Feet) of Land  Zoned Business B  Large, Paved Yard Area for Vehicle Parking or Storage  Ideal for Sales, Service, Distribution, Light Manufacturing or Warehouse Use  Highway Access: 1.5 Miles to Interstate 291 2.8 Miles to Interstate 90 (Mass Pike, Exit 7) 6.0 Miles to Interstate 91
1801 Page Boulevard
Springfield, MA 01151
View Listing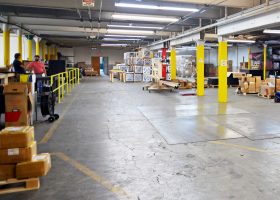 Approximately 14,500 square feet of warehouse, distribution or storage space in Holyoke, Massachusetts. Centrally located for quick N/S and E/W highway access. Warehouse tenant is responsible for electricity and data and a share of heat and taxes. Multiple freight docks and overnight parking spots. Locking security gate. Concrete floor. 12′ 6″ ceilings. Flooded with natural light. Well-lit parking at night.
5 Open Square Way
Holyoke, MA 0104
View Listing
Industrial space, with two loading docks and 2,500 s. f. of office space.
39 Elmvale Place
Pittsfield, MA
View Listing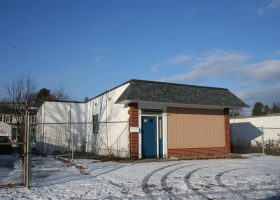 Building Features: 1,740 Square Foot Building 216 Square Foot Office Area 1,524 Square Foot Warehouse Area .38 Acre (16,463 Square Feet) of Land Backup generator ready Zoned Business B Large, Fenced Yard Area for Vehicle Parking or Storage Ideal for Contractor, Sales & Service Use or Used Car Dealer Highway Access: 2.3 Miles to Interstate 90 (Mass Pike, Exit 7) 2.7 Miles to Interstate 291
176 Pinevale Street
Springfield, MA 01151
View Listing