You are here:
Home
/ Archives for Industrial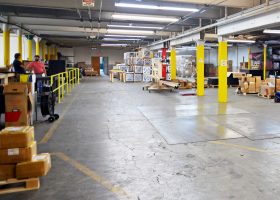 Approximately 14,500 square feet of warehouse, distribution or storage space in Holyoke, Massachusetts. Centrally located for quick N/S and E/W highway access. Warehouse tenant is responsible for electricity and data and a share of heat and taxes. Multiple freight docks and overnight parking spots. Locking security gate. Concrete floor. 12′ 6″ ceilings. Flooded with natural light. Well-lit parking at night.
5 Open Square Way
Holyoke, MA 0104
View Listing
Industrial space, with two loading docks and 2,500 s. f. of office space.
39 Elmvale Place
Pittsfield, MA
View Listing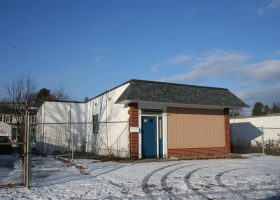 Building Features: 1,740 Square Foot Building 216 Square Foot Office Area 1,524 Square Foot Warehouse Area .38 Acre (16,463 Square Feet) of Land Backup generator ready Zoned Business B Large, Fenced Yard Area for Vehicle Parking or Storage Ideal for Contractor, Sales & Service Use or Used Car Dealer Highway Access: 2.3 Miles to Interstate 90 (Mass Pike, Exit 7) 2.7 Miles to Interstate 291
176 Pinevale Street
Springfield, MA 01151
View Listing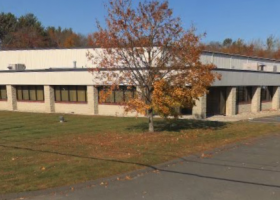 ±83,000 sf Modern manufacturing/warehouse building with ample parking located in established East Longmeadow Industrial Park Clean, flexible open 24' clear mfg/whse area 14,000 sf of attractive, functional office 9 docks plus drive-in door Potential for 40,000 sf addition Easy access to I-91
45 Industrial Drive
East Longmeadow, MA 01028
View Listing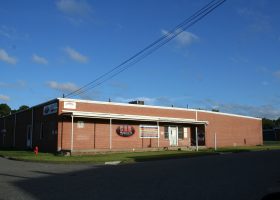 $895,000
Building Features: 30,720 Square Foot Facility, 1,500 Square Feet of Office Space , 29,220 Square Feet of Manufacturing/ Warehouse/Showroom Space , 12' - 13' Ceiling Height , Excellent Column Spacing , Two (2) Loading Dock, One (1) Ground Level Door, Gas, Forced Warm Air Heat, Fully Sprinklered , 3,000 AMP Electric Service, 1.31 Acres of Land, Parking for 20+ Vehicles, Highway Access: .25 Miles to Interstate 391 2.5 Miles to Interstate 91 3.0 Miles to Interstate 90 (Mass Pike Exit 4)
630 Beaulieu Street
Holyoke, MA 01040
View Listing