You are here:
Home
/ Archives for Industrial
Commerical, industrial warehouse , and shop space, 3 -15K sq ft. Multiple docks, rail, three phase power, can finish to spec for long term tenant. (413)539 0433 www.Deerfieldinnovatorsmill.com
PO 245
Deerfield, Massachusetts 01062
View Listing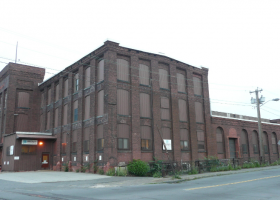 The City of Holyoke requests proposals for the purchase and development of 1 Cabot Street. Situated between the Connecticut River and Holyoke's third level canal, the property consists of five interconnected mill buildings that contain approximately 200,000 square feet of finished building area with 9,072 square feet of basement space. The site has rail access and a prime location along Rt. 116 with close proximity to I-391 and the Mass Pike. The building has high ceilings and is ideal for manufacturing/industrial uses or creative reuse. Additional information can be seen at: http://www.holyokeredevelopment.com/1-cabot
1 Cabot Street
Holyoke, MA 01040
View Listing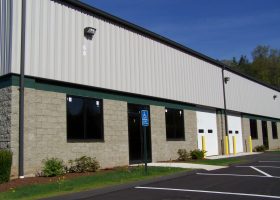 Up to 20,000 sf Industrial/Flex space that can suit any requirement. Ideal for high-tech, manufacturing, service or lab uses.
62-68 Gold Street
Agawam, MA 01001
View Listing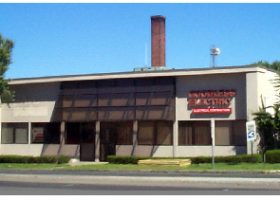 Property Features: 5,820 Square Foot Space  2,400 Square Feet of Office/Retail Area  3,420 Square Feet of Warehouse Space with 10'6" Ceiling Height and 12' x 10' Ground Level Overhead Door  Excellent Visibility For Retail Use  Traffic Count of Approximately 15,000 Vehicles per Day  Ample, On-Site Parking, Fenced Yard  Directly Across the Street From: Century Shopping Center Bob's Discount Furniture Verizon Wireless Pet Supplies Plus Dunkin Donuts  Highway Access: On Route 147 (Memorial Avenue) .1 Mile to Route 5 (Riverdale Street) .5 Mile to the Interstate 91 1.5 Miles to Interstate 291
104 Memorial Avenue
West Springfield , MA 01089
View Listing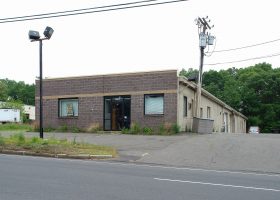 $325,000
Building Features:  8,440 Square Feet of Building Area  7,480 Square Foot Industrial Building  960 Square Foot Storage Building  12' Ceiling Height  Three (3), Overhead Doors  Loading Platform with Ramp  Gas, Forced Warm Air Heat  .80 Acre (34,848 Square Feet) of Land  Zoned Business B  Large, Paved Yard Area for Vehicle Parking or Storage  Ideal for Sales, Service, Distribution, Light Manufacturing or Warehouse Use  Highway Access: 1.5 Miles to Interstate 291 2.8 Miles to Interstate 90 (Mass Pike, Exit 7) 6.0 Miles to Interstate 91
1801 Page Boulevard
Springfield, MA 01151
View Listing